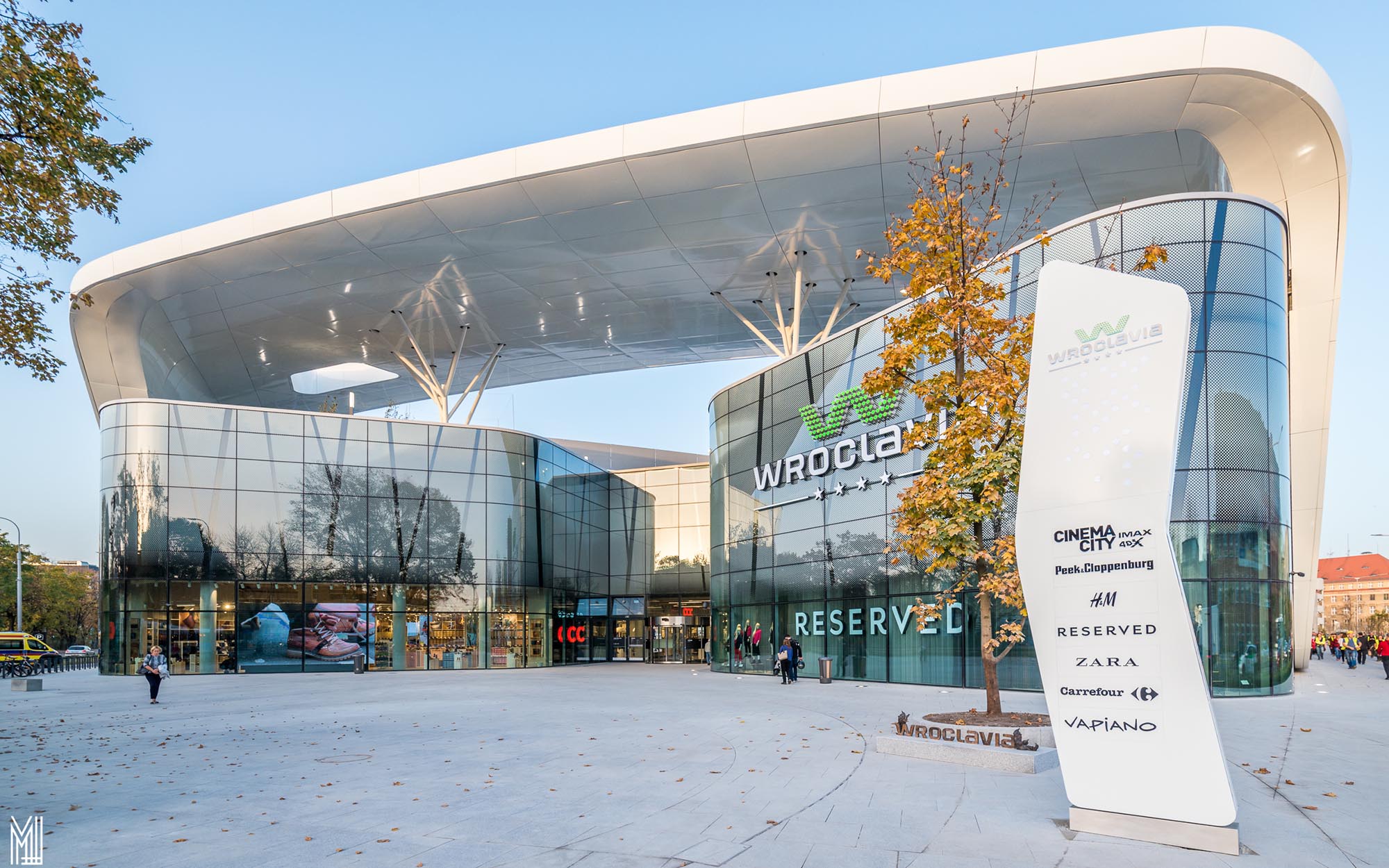 Read more about Wroclavia
We work together with our clients to reach solutions which are highly optimal in terms of function, aesthetics, materials, structure and economics.
We manage the entire design process from the analysis phase of the absorbency of the area, the development plan, through to the architectural concept, building permit design, tender design, execution design and overall supervision. We also bear in mind the issues of sustainable development, environmental protection, investment budgets, and the quality of materials used, in compliance with both BREEAM and LEED certifications.